/
Fashion: Blog t-shirt van Vero Moda
Soms zijn papa's awesome, zoals de mijne vorige week was. Ik kreeg namelijk een heel tof t-shirt van hem. Op mijn nieuwe t-shirt staat work, dream, blog en ik kan mij daar volledig in vinden. Ik ben namelijk lekker aan het bloggen en ik vind dit t-shirt dan ook helemaal bij mij passen. Uiteraard moest ik er dan ook even een foto van maken. Als je net als ik blogged dan vind je dit t-shirt misschien ook leuk.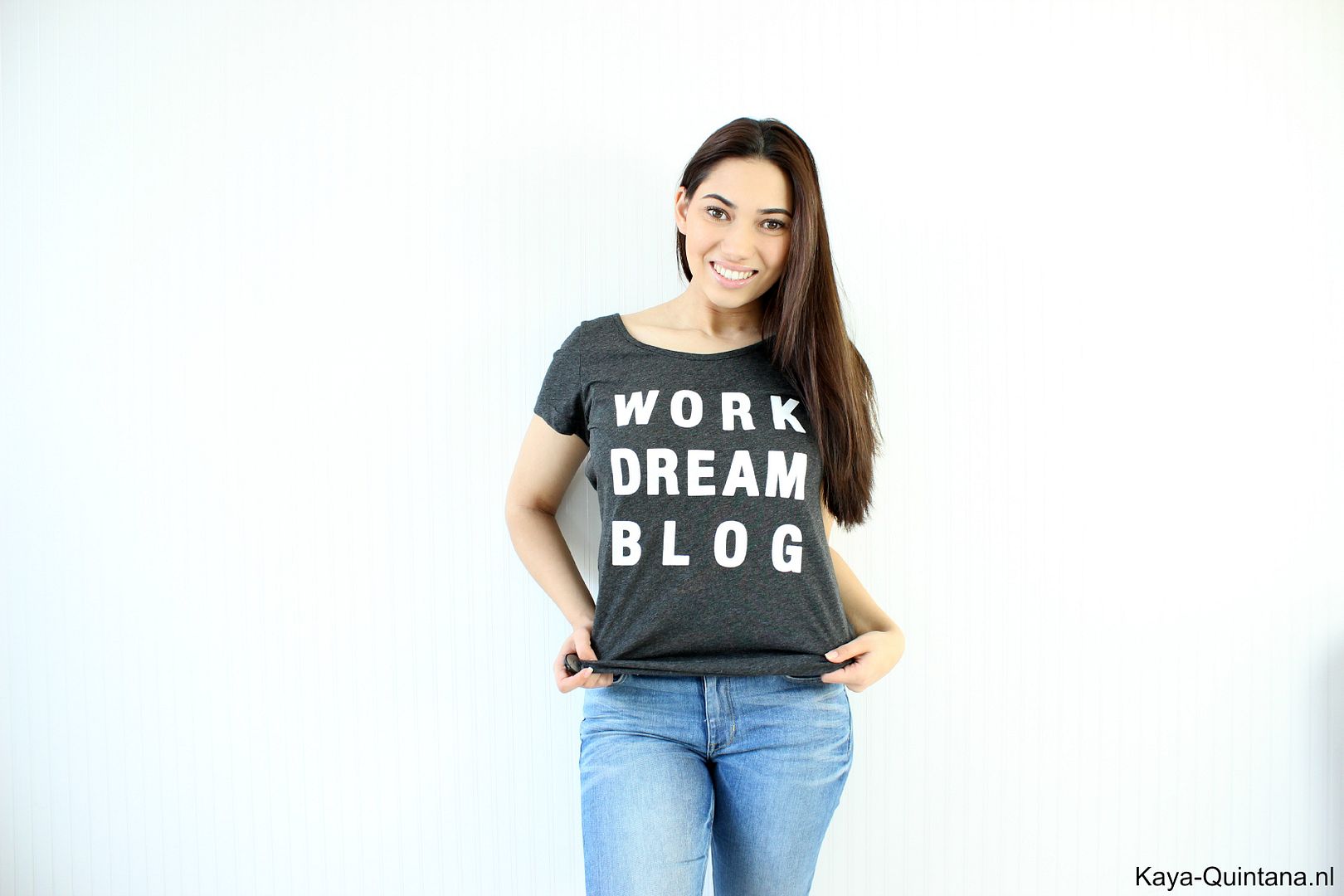 Mijn vader scoorde dit t-shirt met de hulp van mijn mama bij Vero Moda. Helaas weet ik de prijs niet want het t-shirt was een cadeautje. Maar de prijzen van Vero Moda kennende, zal het t-shirt niet meer dan €20,- kosten. Dus als je net zo'n blog addict bent als ik, dan kun je dit shirtje voor jezelf scoren. Hij zit in ieder geval lekker maar valt wel iets wijder dan ik gewend ben, ik draag namelijk een small maar die zit naar mijn mening wat ruim.
Overigens ben ik op zoek naar nog meer kledingstukken of accessoires waarop het woord blog of blogger staat. Ik vond er bijvoorbeeld een trui bij River Island maar die viel helaas veel te wijdt voor mijn figuur. Ik weet ook dat er tassen zijn met het thema bloggen maar die heb ik helaas niet meer kunnen vinden. Mocht je dus een kledingstuk of tas met het blog thema vinden, hit me up!
Wat vind jij als blogger van dit shirt?
Kaya-Quintana
P.S. Meer fashion updates ontvangen? Like en volg dan via Bloglovin, thanks!