/
Fashion: Outfits met witte kleding
Droeg ik vroeger echt veel te veel zwart, draag ik nu steeds meer wit. Dat komt eigenlijk door mijn papa die gek is op wit. Hij wil graag alles in het wit omdat hij dat zo'n mooie frisse tint vind. En ja, waar je mee omgaat wordt je besmet. Dus nu draag ik steeds vaker outfits met witte kleding omdat het dus zo'n mooie frisse tint is. Wit maakt alles frisser, leuker en trekt op een andere manier de aandacht dan zwart. Het compliment felle kleuren beter en straalt.
Ongemerkt heb ik een aantal outfits op mijn site verzameld met witte kledingstukken. In dit artikel zet ik ze naast elkaar ter inspiratie. Uiteraard hoef je het niet precies te dragen zoals ik maar laat je inspireren. Trek je favoriete jeans eens aan met een lekker los wit T-shirt. Misschien heb je wel een mooi wit jurkje dat je kunt combineren met gekleurde hakken. Of wat dacht je van een witte ketting op een mooie zwarte jurk?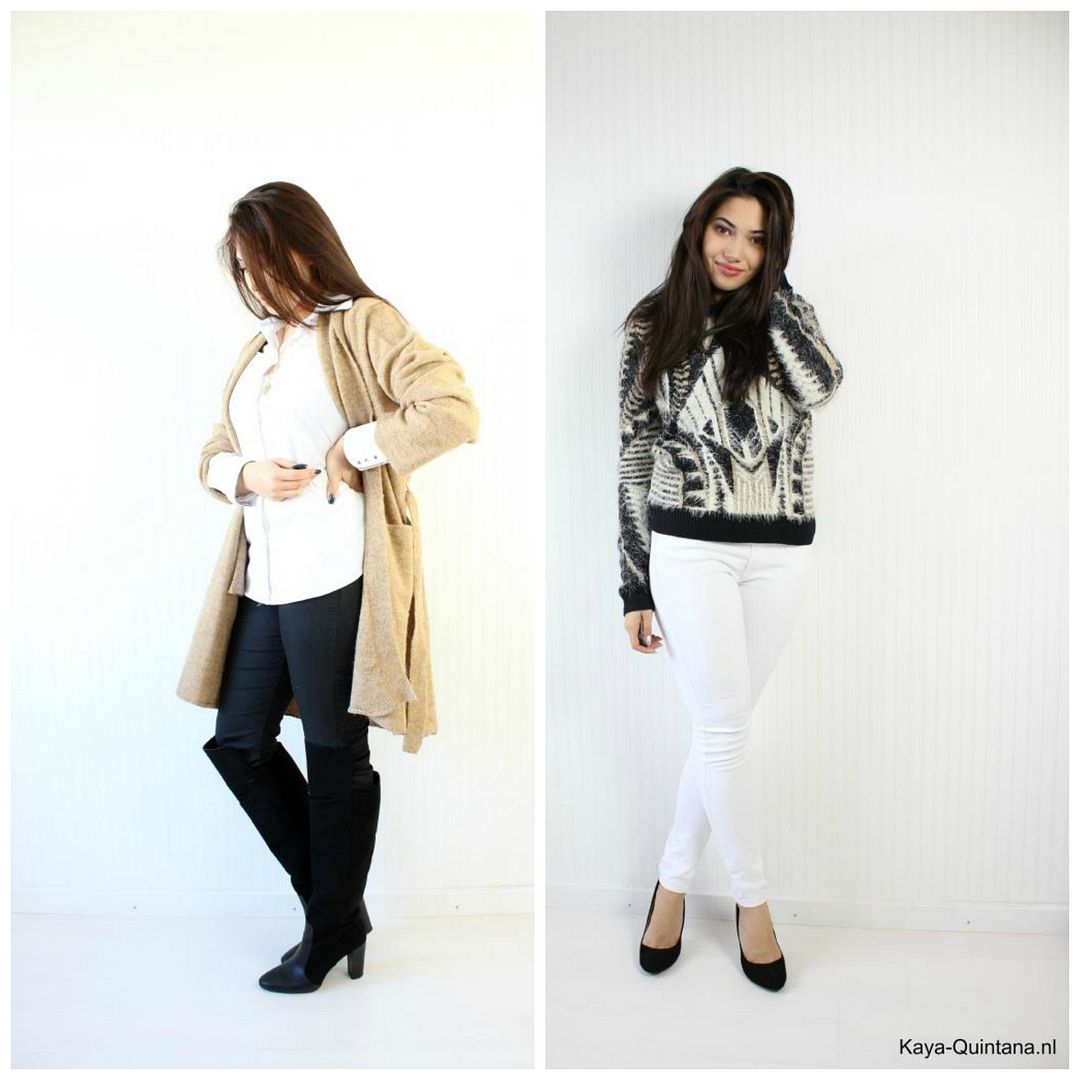 Ik begrijp eigenlijk niet waarom ik witte kledingstukken vroeger zo weinig droeg. Het is staat namelijk hartstikke mooi en je lijkt er in de zomer bruiner door, whoohoo! Overigens moet ik er wel bij zeggen dat witte kledingstukken niet "kluns-proof" zijn. Ik mors namelijk regelmatig en ik loop ook vaak tegen dingen aan. En dan zit er zo weer een vlek op mijn kleding. Maar als je een stuk eleganter bent dan ik, draag dan zeker meer wit!
Wat draag jij liever, wit of zwart?
Kaya-Quintana
P.S. Volg via Bloglovin voor meer fashion updates, thanks!