/
Foreo Luna go review, for sensitive skin
The Foreo LUNA go should be perfect for cleansing your skin on the road. It looks really cute and it's very small. But is this facial brush good enough for your skin? I was lucky enough to receive the Foreo LUNA go for sensitive skin and I have been testing it for a month. As someone with eczema and dry skin, facial brushes like the VisaPure have been amazing for me. My skin looks and feels better after using it. So I've put the Foreo cleansing brush* to the test and the results are in. Are you ready for my full review? Keep reading!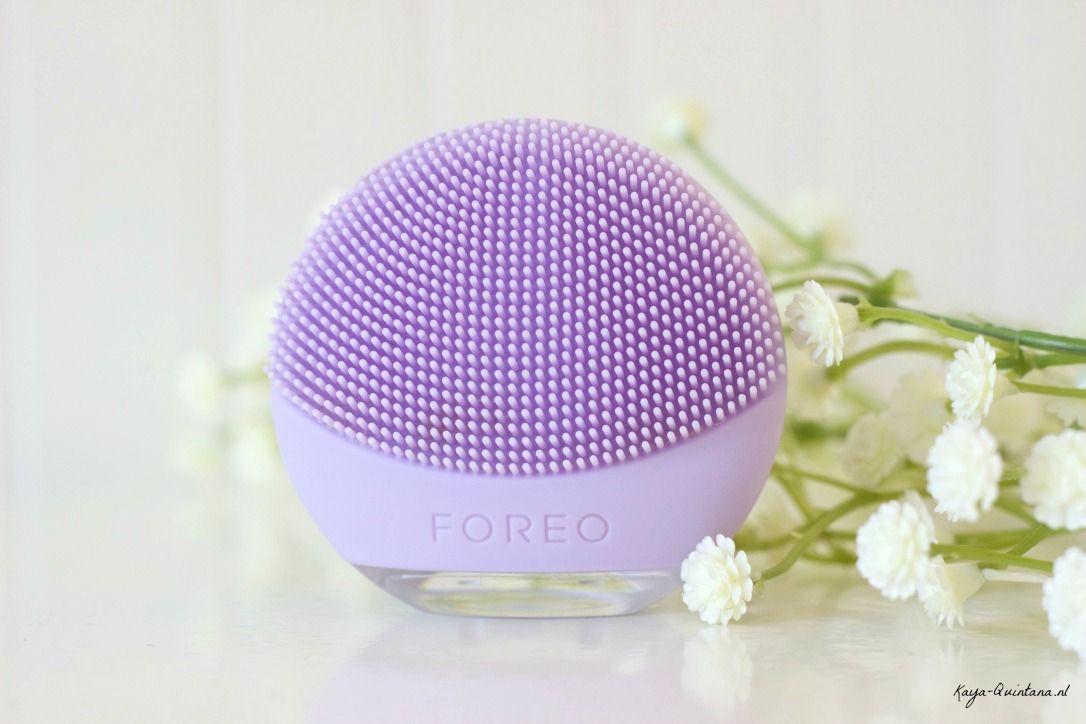 Product: LUNA go for sensitive skin
Brand: Foreo
Rating: 7/10
Promises: Accoring to the Foreo website the LUNA go is the ideal size like a cotton pad. Shaped for you to take anywhere. It has been specially created to deliver a full skincare and anti-aging routine from its small, compact and lightweight design.
• Channels 8,000 T-Sonic (transdermal sonic) pulsations every minute. Allows effective deep cleansing that remains gentle on your skin.
• Lower-frequency pulsations target wrinkle-prone areas. Smoothes and firms the appearance of the skin. Rounded silicone touch-points that glide across the face. Gentle enough for daily use.
• Made of quick-drying, nonporous silicone that resists bacteria buildup. Up to 35X more hygienic than standard bristled cleansing brushes. No replacement brush heads needed.
• 2-Year limited warranty and a 10-year quality guarantee.
• Up to 30 uses per full charge. Fully waterproof and travel-friendly, the size of a cotton pad.
Price: €100,98 via Douglas.nl for Dutchies or starting at €99,- at Foreo.com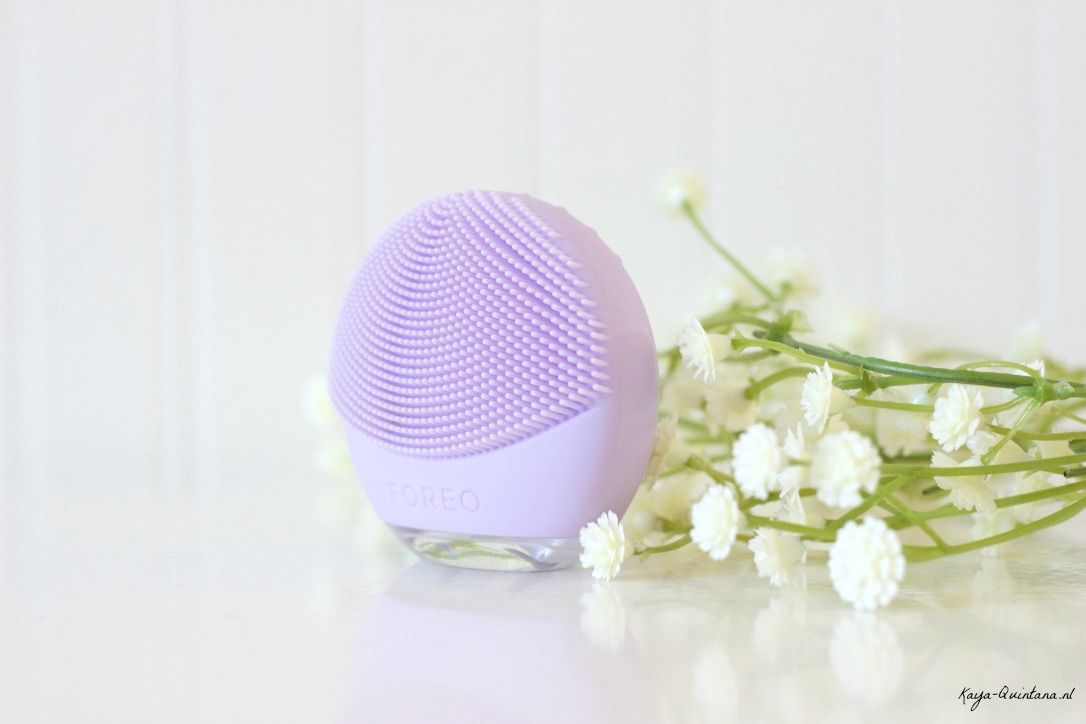 Pros
The packaging is cute and the size is right. The Foreo LUNA go is sturdy enough to travel with and easy to pack. Charging is possible through your laptop or computer with the USB cable that comes with this facial brush. It isn't very long and I already lost mine somewhere in my house, so keep an eye on it! The brush is also easy to store because it's so small. It doesn't take up much space in my bathroom, very handy.
Let's talk about the cleansing process. I have been using the VisaPure for a few years now and I love it. So it definitely took me some time to get used to the Foreo LUNA go. In the first two weeks I felt like nothing was happening. Except for a very soft and smooth skin after using it. In the third week I finally saw some pimples pop up. At that point I knew the Foreo LUNA go was starting to work and was truly cleansing my face.
This facial brush has two settings. A soft one for anti-aging and a heavier setting for cleansing the skin. It took me a while to figure out which setting was best for different parts of my face. I now use the soft pulses for sensitive areas like around my eyes and my nose. Or I use it after cleansing as a massage for my skin with a nice day or night cream. The second and heaver setting is used for the rest of my face and neck.
I immediately noticed that my skin feels softer and smoother after using the Foreo LUNA go. My skin is less dry and flaky, which is very important to me as someone who suffers from eczema. The cleansers that came with the Forea facial brush didn't work for me at all. So I have been using the facial brush with the oil cleanser and the Microdelivery scrub from Philosophy. The scrub seems to get better results than the oil cleanser.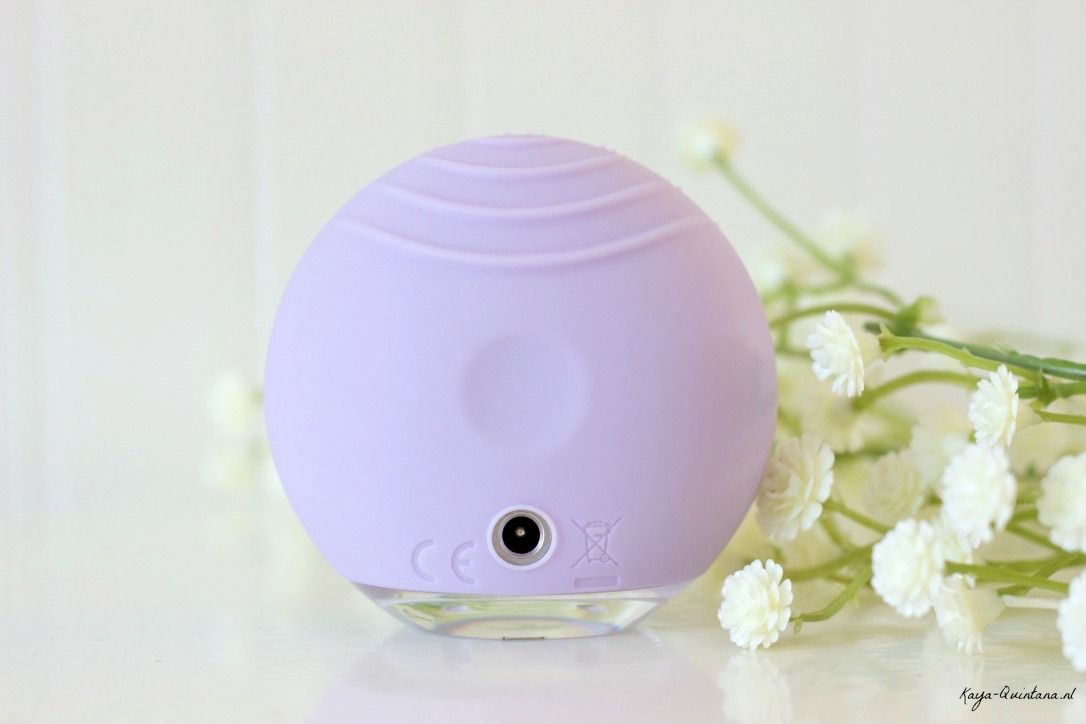 This facial brush doesn't seem to have a timer and it doesn't just switch of. It does give a little buzz as a sign to move on. I really like that because I want to be in control. And sometimes I just want to cleanse my skin a little longer in certain areas. Because the brush doesn't rotate it's also very easy to use around the hairline. Rotating facial brushes tend to grab on baby hairs and that always gets messy. The Foreo LUNA go is way easier to use when it comes to that.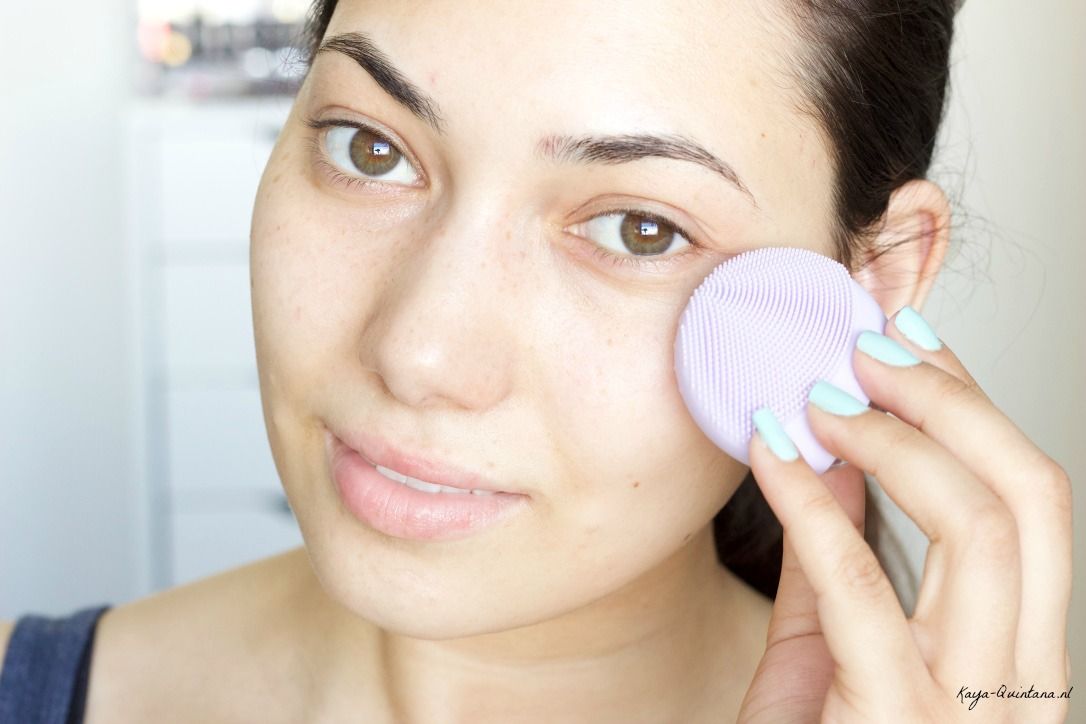 Cons
The size of the facial brush is perfect for traveling, but I miss a handle. I find it hard to hold on, especially when it's wet and slippery. The design leaves little space for a good grip while cleansing my face. After using the Foreo LUNA go for a month, I have noticed that the skin on my cheeks and forehead have gotten smoother. As for blackheads and clogged pores, they are still there. I find that the VisaPure by Philips does a much better job at cleansing my pores after just one use.
I wouldn't invest in the cleansers that Foreo offers. After applying those to my skin they would dry up very fast. Even with some water added it felt rough on my skin and I don't like that. As said before, I have been using the Microdelivery scrub by Philosophy which made the cleansing process much better. But I did notice the bristles of the brush don't work that well with the little scrub beads.
The verdict
In my opinion the Foreo LUNA go is definitely more durable than other facial brushes, but it doesn't work that well for me. Not when it comes to cleansing pores and getting rid of blackheads. Which is very important to me, as those are the only two things that truly bother me. Maybe it's because I have gotten the sensitive brush version. It might not have the right bristles for me and my skin goals.
On the other hand the Foreo LUNA go would be perfect if you have a sensitive skin without blackheads and clogged pores. It is very gentle and leaves your skin soft and smooth. I would definitely use this facial brush during an eczema episode to softly cleanse my face. If you have acne or more heavy duty skin problems, I'd suggest testing this facial brush in the store first before you buy one. Simply because we all have different skin types and goals.
I don't think I would buy a Foreo product myself in the future. I think it's too high priced for the results I have gotten. But if my opinion or experiences change, I will definitely let you know!
Have you tried the Foreo LUNA go and do you like it?
Kaya-Quintana
P.S. Follow me on Bloglovin for more reviews.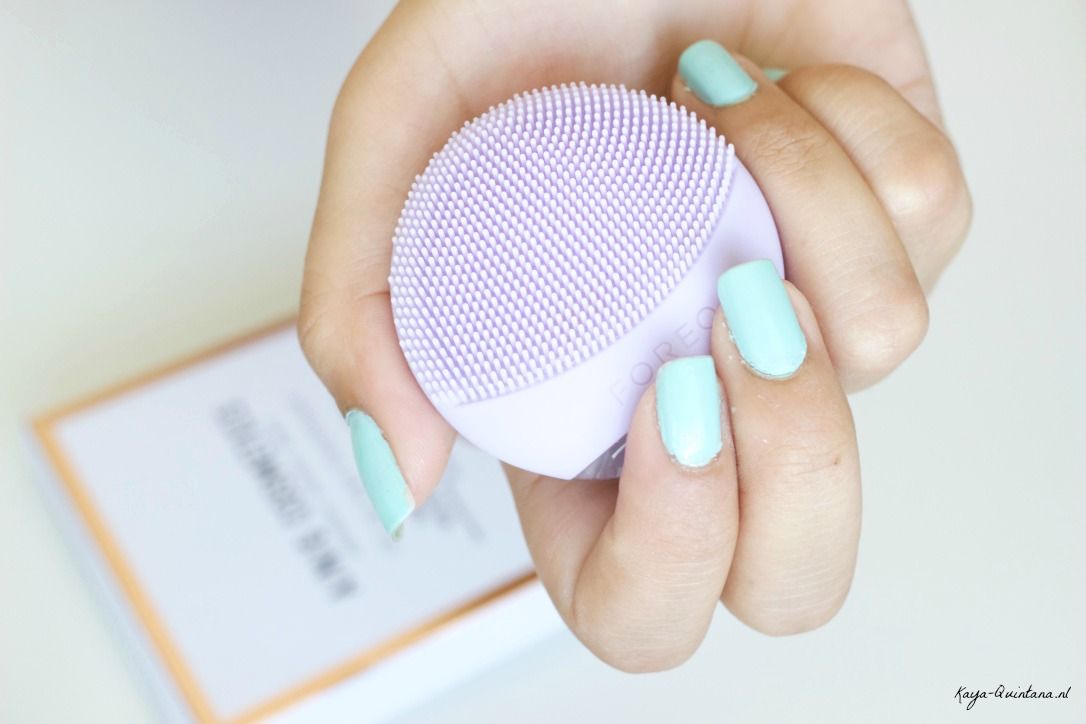 Get your own Foreo!