/
Low carb meat pie Keto style
Oh wauw, eating Keto style makes me very creative in the kitchen. Hence this new recipe for this awesome low carb meat pie. I found that pies like these are very delicious, filling and easy to make. This recipe is also perfect for those who love Mexican flavors. Using Taco spices for this meat pie will hit up your taste buds really good. So if you are looking for an easy lunch or dinner meat recipe, this is the one!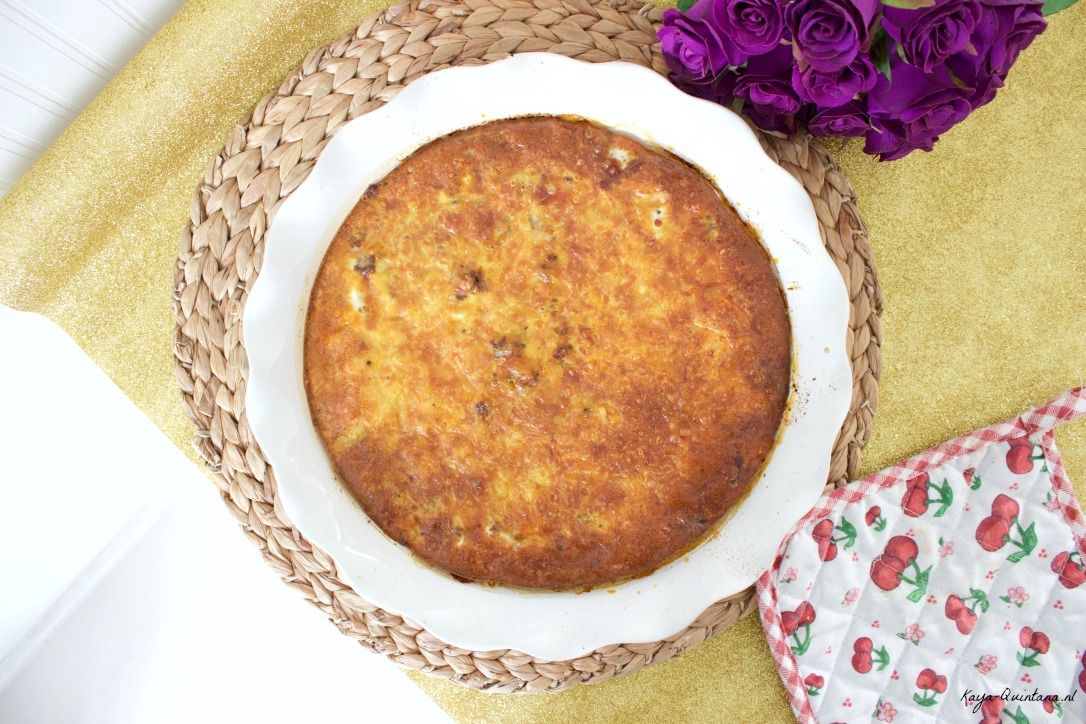 You will need the following ingredients for this low carb meat pie:
500 gram minced beef
30 ml cooking cream, I used this one
4 to 6 eggs
60 gram shredded cheese, I used this one by Albert Heijn
Taco spices, I used the Mesa mexicana version
Pepper and salt to tase
1 clove of garlic
Half an onion
Dairy butter or olive oil
Half glass of water
Slice the union and garlic very finely before you throw them in the pan. Glaze them on low to medium heat so the garlic doesn't burn. Because once it's burned the taste gets very bitter. After glazing these first two ingredients it's time to add the meat. Mix it up with the union and garlic and don't forget to cut the meat up so it's very fine of texture. You don't want any thick chunks in your meat pie.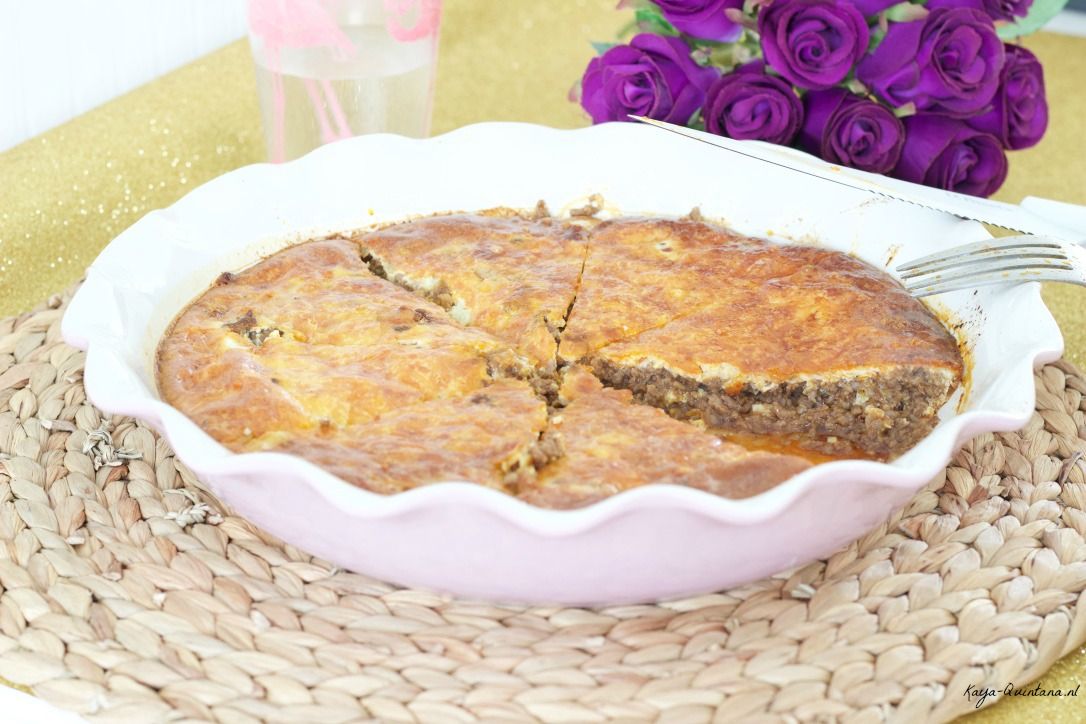 Now it's time to add the taco spices. You can mix them yourself but I used a prepackaged taco mix. Make sure you coat every piece of meat with the taco spices. This will give the entire low carb meat pie the right amount of flavor. Add salt and pepper to taste and keep mixing the mixture. You want to add a half glass of water to make sure the meat doesn't dry out. Just let that simmer for about then minutes before you take the pan of the heat.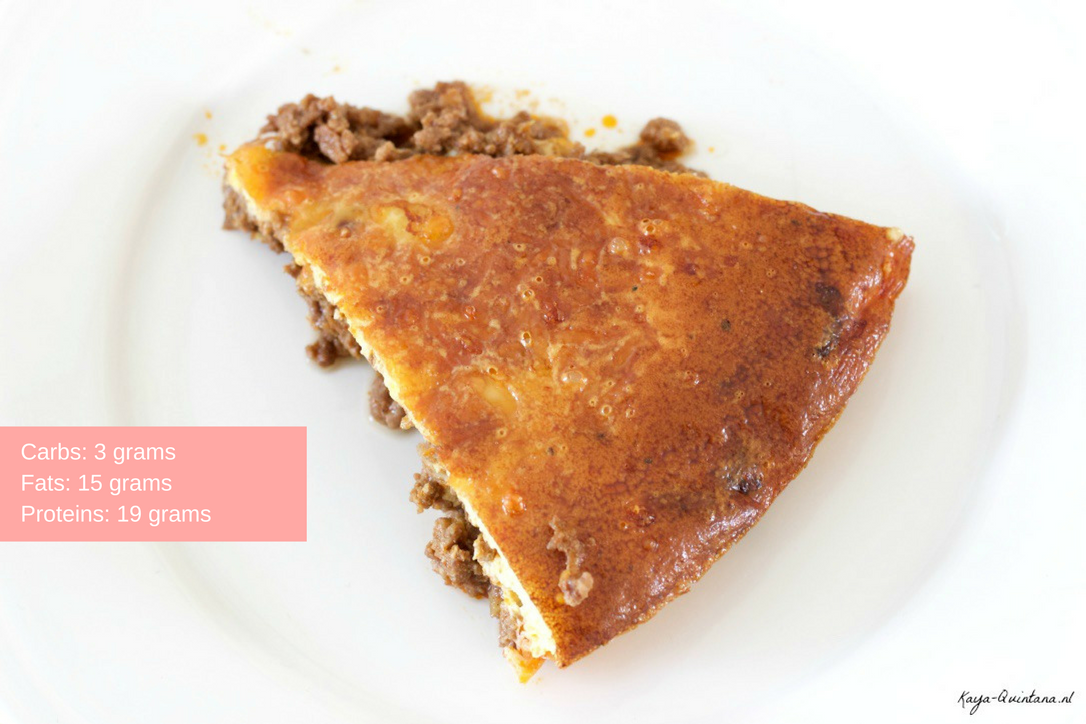 While the meat is simmering it's time to make the egg topping. Crack all the eggs in a bowl, add the cooking cream, pepper and salt. Mix it all together so you have a soft and creamy egg mix. Pour the meat into a cake pan and spread it across the bottom. Don't press it down to much because you want the egg topping to seep through the meat. This will be the glue that holds the pie together, just like you would see in a quiche.
After spreading the meat over the cake pan, it's time to pour over the egg topping. Let it sink in for a few minutes before you add the shredded cheese on top. Put the cake pan in the over for 30 minutes on 180 degrees Celsius. After baking the pie you can slice it up into eight pieces. This will give you 3 grams of carbs, 15 grams of fat and 19 grams of protein. Sounds pretty good to me and the taste of this low carb meat pie is awesome!
What do you think of this recipe, will you try it out?
Kaya-Quintana
P.S. Follow me on Bloglovin for more recipes.