Wederom een week vol regen en wind. Al mijn zomerjurkjes hangen zielig in de kast en ik weet niet zo goed wat ik aan moet trekken. Ik word ook een beetje sip van de grijzige lucht buiten, dus trok ik een bijpassend outfit aan. Ik besloot grijs op grijs te matchen. De grijze trui kocht ik een paar weken geleden bij Mango. Deze trui valt lekker wijd en de stof is heerlijk zacht. In de stof zitten kleine zilveren glansdraadjes verwerkt voor een vrolijk effect.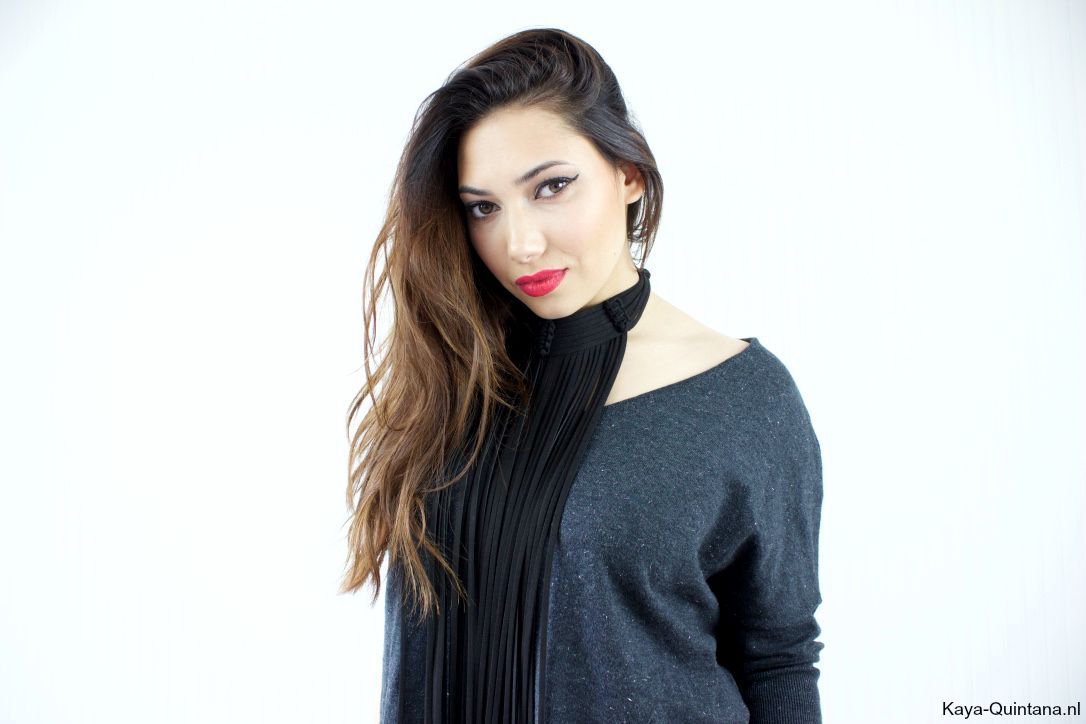 De jeans kocht ik bij Vila en de kleur vind ik erg mooi. De lichte grijze tint van de jeans licht het hele outfit op. Ik besloot mijn favoriete pumps met enkelbandje erbij aan te trekken. Later bedacht ik mij dat ik een bijpassende ketting heb met heel grappige lange slierten. Ik twijfel een beetje of het wel of niet bij deze outfit past. Bij nader inzien denk ik dat ik deze ketting beter bij iets anders kan matchen, maar ik vond het wel leuk om eens te proberen.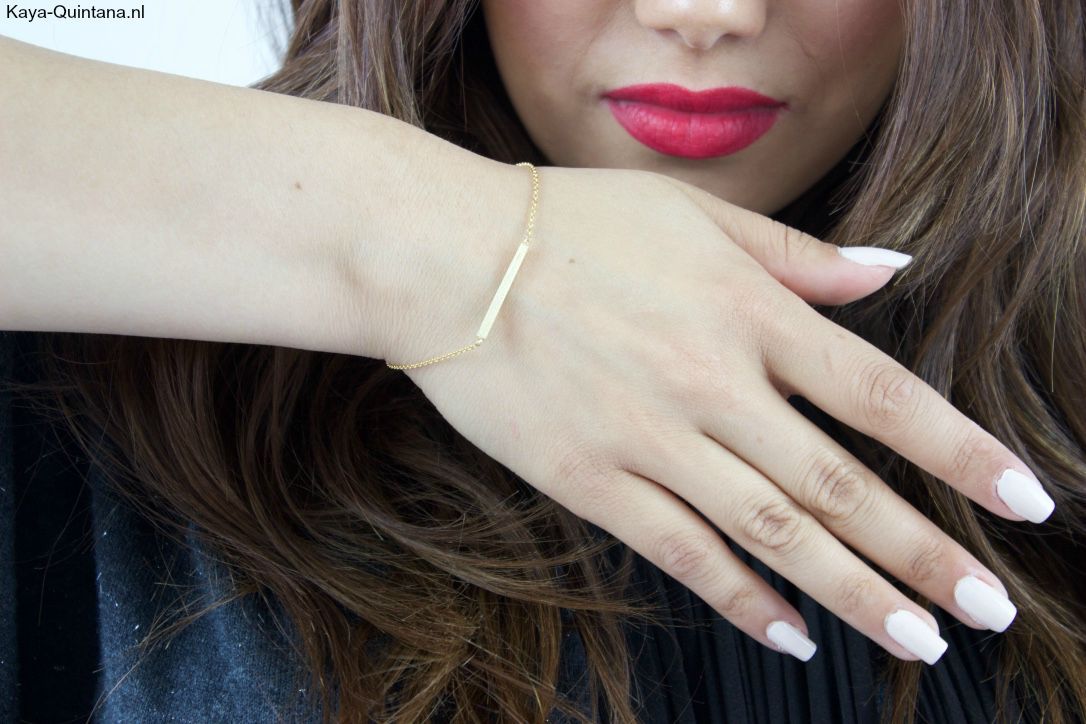 De ketting ga ik eens proberen op een wit jurkje of een ander wit outfit. Deze grijze outfit vind ik het leukste zonder ketting, omdat het zo lekker simpel en relaxt overkomt. De volgende keer ga ik deze outfit eens dragen met wat meer simpele sieraden. Zoals het gouden armbandje van Les cleias. Les cleias heeft heel veel minimalistische sieraden die fantastisch staan bij outfits als deze. Tijd om te shoppen!
Wat draag jij graag tijdens deze grauwe dagen?
Kaya-Quintana
P.S. Volg mij ook via @KayaQuintana op Instagram, see you there!
Items
Mango: Grijze trui met glansdraadjes
Vila: Grijze skinny jeans
Zara: Pumps met enkelbandjes
H&M: Fringe ketting
Les cleias: Armbandje met gouden staafje